Dental Implants Procedure
Hackensack, NJ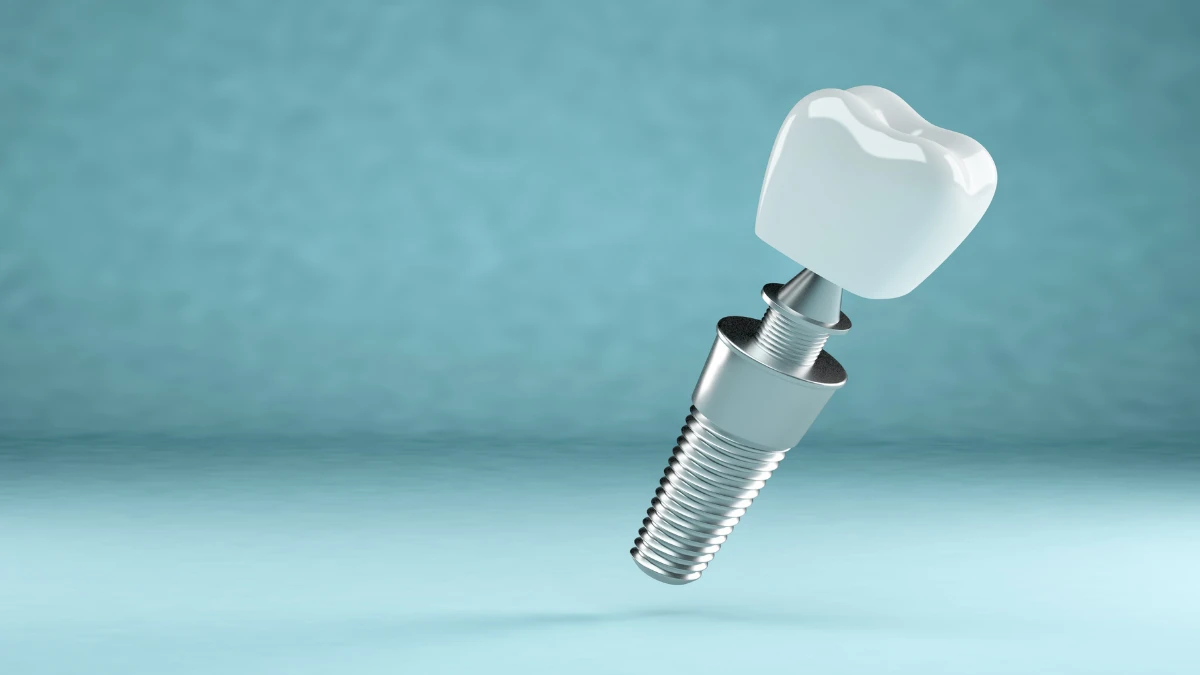 Dental implants are one of the most effective methods for restoring lost or damaged teeth. Because they are directly inserted into the tooth socket, they operate similarly to natural teeth while also being more durable in most circumstances. Dental implants, unlike some other mild dental procedures, need healthy gums and jawbones in order to be correctly put.
Dental implants are surgically implanted into the jawbone. They work in the same way as real teeth. With time, they merge with the patient's jawbone, and they work properly for years, if not a lifetime under certain conditions. Dental implants may help with a variety of dental issues, including missing teeth, wishing to enhance the appearance of your smile, and being unable to use dentures.
How to get prepared for dental implants
Before dental implant surgery, your Gentle Dental Service dentist will carry out an examination, followed by a series of X-rays. They will inform you about the health state of your jawbones and discuss the situation with you. They will create a plan suitable for you and determine a date for your dental implant surgery at Gentle Dental Service.
At least a week before your dental implant surgery, you are required to stop smoking, consuming alcohol, and taking medications such as painkillers and antibiotics. Your dentist will inform you further about things you should and shouldn't do before your surgery.
How is dental implant surgery done?
Although there may be exceptions, dental implant placements usually take several appointments to be completed. In the first appointment, your Gentle Dental Service dentist will give you local anesthesia to make the surgical area numb. After the anesthesia starts to show its effect, the dentist will make cuts in your gum and will open a hole in your jawbone to place the implant supports. Once the support and the implant are placed, your dentist will close the gums until the next appointment, in which the crown (artificial tooth itself) is placed.
Until the next appointment, you are required to take caution not to damage your gum. You should avoid drinking or eating things that are too hot or too cold. Also, you should avoid chewing on the side where the implant will be placed. You should try to lean on softer foods and drink plenty of fluids. The recovery period usually takes a few months, which means your second appointment will probably be two or three months later than the first one. It is important to do your oral and teeth care regularly during this period.
During the second appointment, your Gentle Dental Service dentist will carry out a detailed examination to make sure the implant is safe and there aren't any problems present. They will place a small support device on the gum that will keep the artificial tooth in place. They will take measurements and craft an artificial tooth that matches the size and color of your natural teeth. Then, they will place the crown (the artificial tooth itself) on the support device and carry out a last quick examination to make sure that there aren't any problems and that your new tooth is ready to go.
For further information, please give us a call to us at 201-457-1010 or you can visit us at Gentle Dental Service clinic in Hackensack, New Jersey.