Dental Implants Rochester Hills & Implant Restorations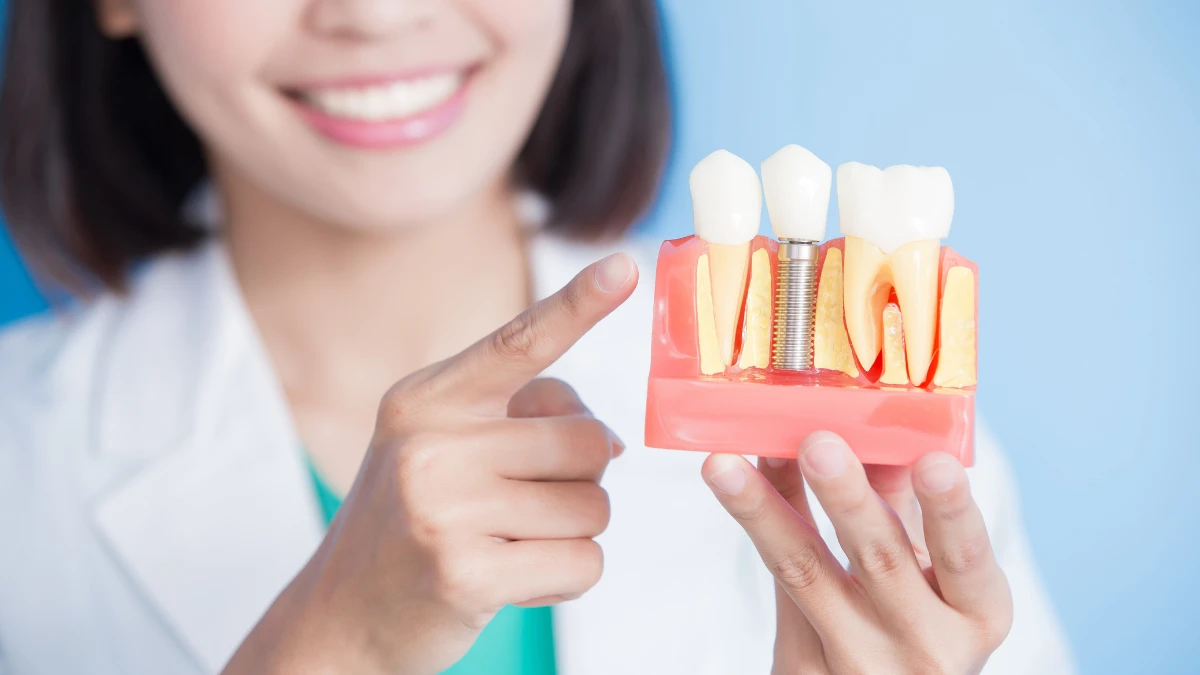 Ready To Learn More About Dental Implants?
Dr. Gehan Girgis can successfully restore your smile with dental implants in Rochester Hills, Michigan. These are stable and long-lasting replacements for missing teeth, and we are proud to offer them to our patients at River Square Family Dentistry, where quality care and service are important parts of every visit for dental implants in Rochester Hills MI.
We're Your Source For Quality Implant Dentistry
What is a Dental Implant?
Dental implants are permanent, stable tooth replacements that can be used to replace one missing tooth, several missing teeth, or all of the teeth. The dental implant post, which is a screw made of titanium, is surgically placed in the jawbone at the site of the missing tooth. This replaces the missing tooth root and ensures that your dental restoration is stable. A period of healing is then often required to allow the bone to begin to bond with the biocompatible post. Following this healing period, our dentist will place the dental implant restoration, or replacement tooth, which fits on top of the implant post. Depending on which teeth are missing and your personal dental needs, your implant restoration might be a dental crown, dental bridge, complete denture, or partial denture. Each dental implant restoration is custom-made to fit your smile comfortably and aesthetically.
What Are Dental Implant Procedures?
There are three main dental implant procedures. These dental implant procedures are:
Single Tooth Dental Implantation: This procedure is used to replace only one missing natural tooth. The procedure consists of several appointments and may take up to 6 months.
Multiple Tooth Dental Implantation: This procedure is basically the same as single-tooth dental implantation, but is applied to replace multiple missing teeth rather than only one.
Full Mouth Dental Implantation: This procedure is used to replace all the teeth on both jawbones. The techniques usually don't differ from other dental implantation procedures, but this procedure may require additional steps such as sinus augmentation.
How Painful Is The Dental Implant Procedure?
Although the surgery itself is not painful at all since the area will be sedated, you are likely to experience mild or partly strong pain for a short while during the recovery process.
Replacing a missing tooth can restore your smile to optimal health, function, and appearance. Dental implants in Rochester Hills MI are a great option for restoring your smile because the implant is designed to look, function, and feel just like your natural teeth, and with proper care, it can last a lifetime. For more information about the benefits of implant dentistry, and to schedule your implant consultation, please call 248-650-2440 or visit us soon.
Please visit our social media pages like LinkedIn page or  Facebook page for more information.