Children's Dentistry
Rochester Hills, MI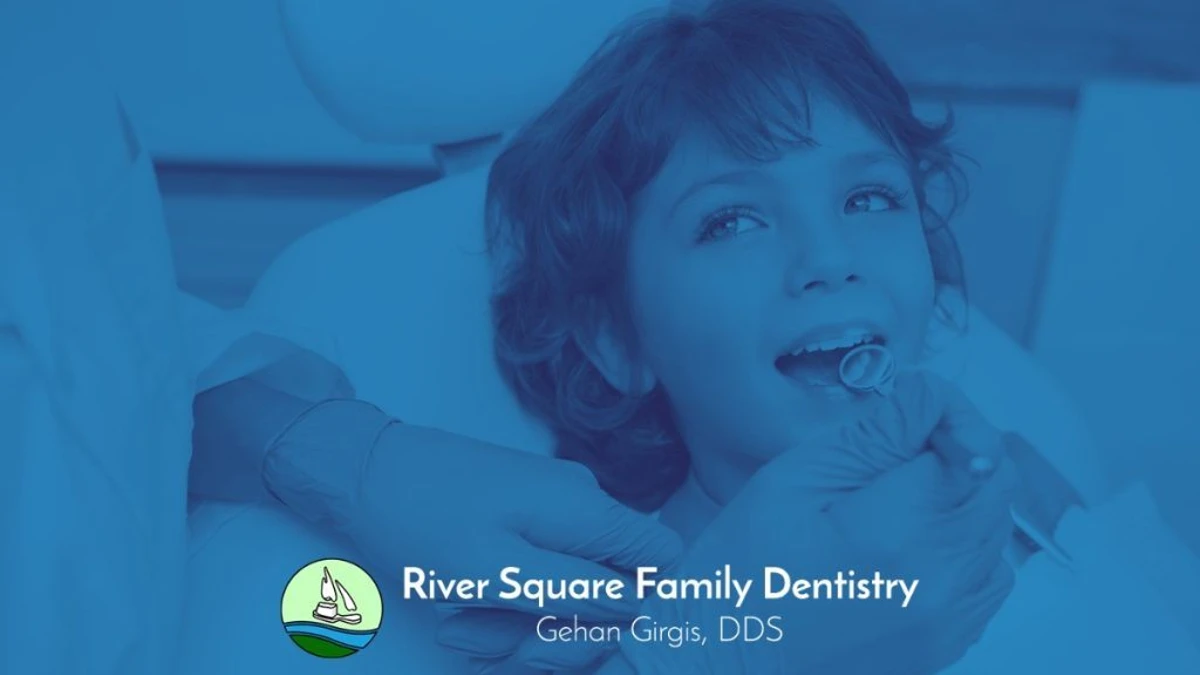 Pediatric Dentist: Please Read Below To Learn About The Benefits of Pediatric Care From Dr. Gehan Girgis
Pediatric Dentist Rochester Hills MI: At our practice, we enjoy caring for patients of all ages, including children. Dr. Gehan Girgis is pleased to provide pediatric dentistry to help you keep your child's smile in good health. We encourage you to bring your child to our dental office every six months for a regular dental exam and cleaning. During this visit, our friendly dentist and dental team will gently clean your child's teeth and check for signs of dental problems, such as tooth decay. Each member of our dental team is caring and gentle, and we are certain to put your child at ease. We understand that it is important to build a positive, trusting relationship between your child and the dentist at a young age, and we are dedicated to ensuring that your child feels comfortable and safe at our office. If you have any questions about your child's dental health or oral development, we welcome you to ask us during the visit or by calling our dental office.
In addition to bringing your child to our office for regular check-ups by Pediatric Dentist Rochester Hills, it is important that you help your child establish good oral hygiene habits at home.
Teach your child to brush and floss their teeth every day, and help them maintain a balanced, healthy diet.
What Is a Pediatric Dentist?
Pediatric dentists or children's dentists are trained experts that specialize in children's oral health. Pediatric dentists care for the oral health of children starting from infancy until the end of puberty. Pediatric dentists are specially trained on how to care for children's oral health, and how to communicate with them in order to make them feel safe during examinations and treatments. Pediatric dentists provide treatments for children throughout various stages of childhood.
In order for a dental expert to be qualified as a pediatric dentist, they need to go through special training and courses. For this reason, it can easily be said that every single pediatric dentist is qualified to care for your children's oral health and provide treatment when needed with the right qualifications.
What Can a Pediatric Dentist Do?
Our Pediatric Dentist at Rochester Hills Dental Clinic (Rochester, MI) is able to offer a variety of services and treatments. The most common of these services and treatments are:
Oral health examinations for infants
Routine dental care check-ups for children
Routine protective and preventive dental care for children
Early assessments for crooked or jagged teeth, teeth straightening services for children
Cavity or infection treatments for children
Early diagnosis of oral-health-related diseases in children
Treatment for gum diseases and dental injuries for children.
Pediatric dentists are basically able to do everything a normal dentist can do, in addition to the special treatments that they are able to offer with the help of two years of education on pediatric dentistry.
Pediatric Dental Emergencies: What Every Parent Should Know
As parents, it is crucial to be aware of pediatric dental emergencies and the steps to take in case your child encounters one. Pediatric dentists play a vital role in providing comprehensive oral health care to infants, children, and adolescents.
Services Offered by Pediatric Dentists
Pediatric dentists are dental professionals who specialize in treating the unique dental needs of children. They undergo additional training beyond dental school to provide comprehensive dental care to infants, children, and adolescents. Some of the services offered by pediatric dentists include:
Preventive dental care: This includes oral exams, cleanings, fluoride treatments, dental sealants, and oral hygiene education for parents and children.
Diagnosis and cosmetic dental issues: Pediatric dentists can identify and treat a wide range of dental problems such as tooth decay, gum diseases, and dental injuries.
Orthodontics: They can assess the need for orthodontic treatment and provide braces or other orthodontic devices to correct issues with teeth alignment and bites.
Management of dental emergencies: Pediatric dentists are equipped to handle dental emergencies such as toothaches, fractured or knocked-out teeth, and infections.
Sedation dentistry: To ensure a comfortable experience for children who may be anxious or fearful, pediatric dentists can offer sedation options during dental procedures.
Preparing Your Child for Their First Visit to the Pediatric Dentist
It is recommended that children visit a pediatric dentist in Rochester Hills by their first birthday or within six months after their first tooth erupts. Here are some tips to prepare your child for their first dental visit:
Discuss the visit with your child: Talk to your child about the upcoming visit and explain what will happen in simple, age-appropriate language. Avoid using words like "pain" or "needle" to prevent creating anxiety.
Use positive reinforcement: Encourage your child by emphasizing the positive aspects of dental visits, such as having a healthy smile and getting a special prize or sticker after the appointment.
Read books or watch videos about dental visits: There are many age-appropriate books and videos available that can help your child understand what to expect during their dental visit.
Practice good oral hygiene at home: Teach your child the importance of brushing and flossing daily and make it a fun and enjoyable activity.
Be a role model: Let your child accompany you during your dental appointments to help familiarize them with the dental environment.
The Benefits of Early Dental Visits for Infants and Toddlers
Early dental visits for infants and toddlers are essential for ensuring a lifetime of good oral health. These appointments, recommended to begin around a child's first birthday or six months after their first tooth erupts, provide numerous benefits, including early detection of dental issues, education for parents, and the establishment of a positive relationship between the child and their dentist.
One of the primary advantages of early dental visits is the early detection and prevention of dental issues such as tooth decay and gum disease. During these visits, the dentist can identify potential problems and take action to prevent them from worsening. This not only saves time and money in the long run but also helps maintain the overall health of the child.
Education for parents is another crucial aspect of early dental visits. The dentist can guide proper oral hygiene habits, teething, and nutrition, ensuring that parents are well-equipped to care for their child's teeth and gums. This education helps establish a strong foundation for the child's oral health and helps prevent future dental problems.
Lastly, early dental visits help establish a positive relationship between the child and their dentist, reducing dental anxiety and encouraging a lifetime of consistent dental care. By starting dental visits at a young age, children become familiar with the dental office environment and are more likely to feel comfortable during future appointments.
In conclusion, early dental visits for infants and toddlers are essential for ensuring a lifetime of good oral health. These appointments provide early detection of dental issues, education for parents, and a positive relationship between the child and their dentist. By prioritizing early dental visits, parents can set their children up for a lifetime of healthy smiles.
Why Is Pediatric Dentistry Important?
First of all, children need to get into the habit of going to regular checkups at a dentist, and the best way to help them get into this habit without any problem is to prefer a pediatric dentist. Since pediatric dentists are specially trained to provide treatment and other dental services to children, in addition to knowing how to behave properly in order not to scare them and make them feel comfortable during the sessions, pediatric dentists are the best choice for helping children have a habit of going to regular dental checkups.
Pediatric dentists are also able to help mothers breastfeed in time, and prevent unwanted habits such as thumb sucking at an early age. Pediatric dentists are able to provide any dental treatment for the children while acknowledging that they are children, and they should be taken care of specially.
How Often Do You Take a Child to The Dentist?
According to the American Academy of Pediatric Dentistry and our experienced professionals at Rochester Hills (Rochester, MI), children should be taken to a pediatric dentist at least every six months, starting from the first birthday or after their first tooth emerges. Taking your child to routine dental checkups both helps them make the habit of going to a dentist regularly, and helps them maintain healthy teeth and mouth, with regular examinations, in addition to preventive and protective cleaning sessions every once in a while.
When Can I Bring My Child Into River Square Family Dentistry
So, for those who are looking for a dentist that can care for the whole family, we invite you to visit Dr. Gehan Girgis! Pediatric dentist Rochester Hills provide children's dentistry in Rochester Hills, Michigan, and absolutely loves caring for children. In fact, our team at River Square Family Dentistry can provide oral healthcare for children as young as two and a half years old. If you are ready to meet with our dentist or have questions regarding our pediatric care, please call 248-650-2440.