Cavities are a pain to deal with. Tooth decay is not only harmful to your health but also painful to treat. Children are in the same boat. If you don't teach your children the significance of regular dental care as a parent, they may have to undergo some unpleasant dental operations. It is critical to understand the best strategies to avoid dental Prevent Cavities in Children to maintain your child's oral health.
Cavities are one of the most dental issues among children and toddlers. This makes it essential to visit the dentist Rochester Hills MI. A cavity is a permanently damaged region of a tooth. If you have a history of dental disease, your children may be at a greater risk. Even the best brushing and flossing routines can't always prevent cavities.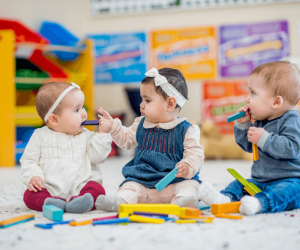 When should you seek a dentist for your child?
If your child complains of tooth discomfort, it could indicate that they have a cavity that needs to be treated. Pediatric dentists now have more filling and repair options than ever before, thanks to new materials. Most fillings in permanent teeth used to be made of a silver-colored material called amalgam. Other materials, such as composite resins, are currently gaining popularity.
What is the work of a Pediatric dentist?
In some rare cases, a pediatric dentist   may propose general anesthesia, usually when a more sophisticated dental procedure is required. Before agreeing to the treatment, parents should ensure that the person administering the medication is a qualified anesthesiologist or oral surgeon. Regular dental exams and proper oral hygiene can help you avoid needing major dental work. It would be the best to encourage your children to use a mouth guard when they participate in sports since this can help them avoid catastrophic oral injuries.
Final thoughts
For toddlers and children who have one or more cavities, a dental filling is usual. Fillers can be placed on both permanent and baby teeth. You should always contact an experienced dentist to remove your cavity and fix your dental issue. A cavity on a baby tooth can be saved or preserved by filling it. It is critical to saving the tooth since losing a baby tooth too soon can cause a permanent tooth to come in incorrectly. Baby teeth also aid your child's chewing and speaking abilities.
We are pleased to Prevent Cavities in Children by pediatric dentistry to help you keep your child's smile in good health. Please visit our dental clinic  for your children's dental health,  in Rochester Hills MI.