Dental braces are the main tools used in orthodontic treatments, which play probably the biggest role in eliminating problems such as crookedness and gaps in the teeth. Among the several different types of braces, the appropriate one is determined according to the type of ailment and the aesthetic needs of the patient. In some cases, although its appearance is disturbing, using the right braces is indispensable for the healthy progress of the treatment. Types of braces according to their applications are as follows:
Metal Braces: These are the braces that stand out with their durability. Although its appearance is aesthetically disturbing, it is the most preferred variety as it provides results in a short time.
Porcelain Braces: Although not as durable as metal wires, porcelain braces, which are more aesthetically pleasing with their transparent structure, are one of the most used types in braces treatment.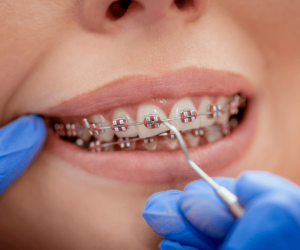 Lingual Braces: Although porcelain braces are aesthetically acceptable, their presence is easily noticed when viewed from the outside. Lingual braces are generally preferred by adult patients since they are applied in such a way that they are not visible from the back of the teeth. Depending on the patient's habituation process, the treatment period may be prolonged.
Wireless Orthodontics (Transparent Plaque): Transparent plaques, which are preferred by patients who do not want to use braces, are used to eliminate relatively minor problems.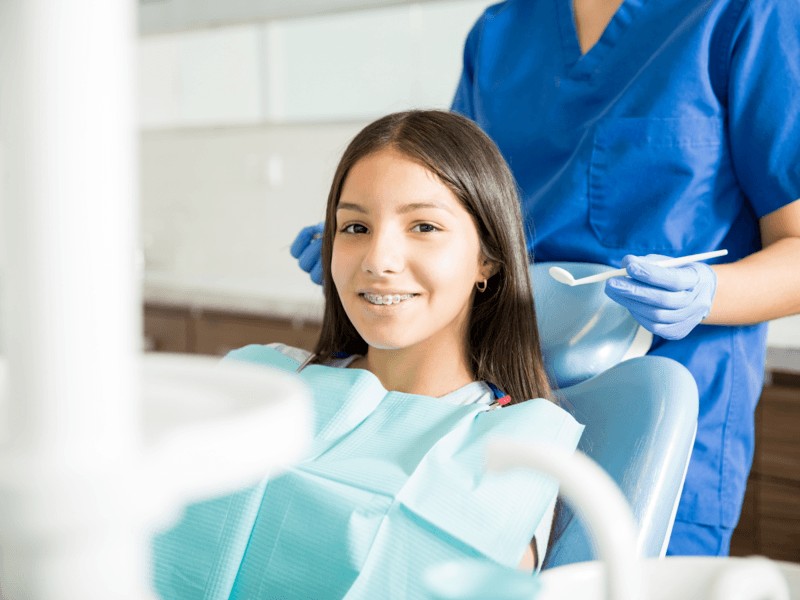 BENEFITS OF DENTAL BRACES
Braces treatment provides important benefits not only in terms of aesthetics but also in terms of dental health. These benefits can be summarized as follows:
It increases self-confidence by allowing the person to smile freely.
It takes less effort to eat as it is easier to chew.
Properly broken down foods facilitate digestion.
Gum problems caused by the teeth in the wrong position forcing the gingiva are prevented.
Problems such as tooth loss and breakage caused by crooked teeth are prevented.
In some cases, it affects speech positively.
It eliminates the needs of jaw surgery, especially since it prevents possible jaw disorders that will occur in case of early diagnosis.
It provides aesthetic benefits by correcting the shape of the face and the appearance of the chin.
If you want to have dental brace treatment in Rochester Hills, River Square Family Dentistry is the best place for you.