A dentist may identify the problems related to the patient's mouth, teeth, and gums. After
identifying problems, they start to treat them. They are extremely knowledgeable about
extracting teeth, filling cavities, and fitting dentures. Some dentists choose to specialize in areas
in their
dentist career
that ranges from treatment of serious oral issues and performing oral
surgery. The dental hygienist completes a patient's teeth cleaning and assists the dentist. The
role of dental assistants is to assist dentists in keeping records and sterilizing instruments.
A lot of hard work is involved in creating a successful dentist. Dentist as a career makes you
unique from any other field. As a dentist, you'll find yourself in such a position that enables you
to be creative and suggest to everyone to improve their oral health.
Here is a description of a
dentist's career
path and what it takes to become a dentist.
Academic prerequisites for dentists
The career path of a dentist begins with a degree of 4 years. A maximum dental school
accredited by ADA must need to obtain a bachelor's degree. You must select a degree program
that involves courses in anatomy, biology, and chemistry as some dental schools have course
prerequisites. During the initial year, you'll take the admission test by the American Dental
Association. This test is mandatory for admission to any dental school. This test assesses your
scientific, academic, and perceptual capabilities. Several dental scholarships are available to
help the expenditure of the entire course. All dental schools provide the DMD degree (Doctor of
Dental Medicine) and DDS degree (Doctor of Dental Surgery). After completing any one of
these programs you have to attain a license to practice in your preferable state. Most dentists
can practice general dentistry right out of dental school whereas some choose to do a one-year
residency. The residency is further training for dentists involving practicing general dentistry,
under the supervision of a skilled dentist, and rotating amongst dental professionals.
Prolonging academic courses for dentists
Beyond general dentistry, several dental specialists involve further education. The studies may
include periodontics, oral surgery, orthodontics, etc. . Dentists can complete their postgraduate
specialty program that can take 2-6 years to complete. Most dental specialists must need a two-
year residency in their field. A dentist may even go on to obtain a Ph. D in their specialty or oral
health sciences.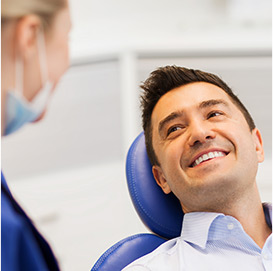 After getting the proper degrees and license you can practice as a dentist. A general dentist will
spend their day working with a dental hygienist to conduct dental exams on patients, extraction
of teeth, diagnosing oral health problems, and referring patients to specialists.
This could be an excellent way to get firsthand
dental career
information, see a dentist perform
real dental procedures, and provide the chances to ask those questions you won't find online.
Start by asking a known dentist, someone you know in the dentistry field, or even
communicating with a dentist who works in a specialty you're particularly interested in.
Is dentistry a good-paying job?
Dentists are so nicely paid in some places that they receive more than ordinary doctors.
According to a survey of WebMD Medscape's annual compensation in 2013, a regular general
dental practitioner got $181,000, which is compared to $175,000 for a family physician.
According to a survey of
Rochester Hill dentists
, the median dentist yearly earnings is
$153,900.
How many years does it take to become a professional Dentist?
It takes nearly six to eight years to become a professional dentist. The actual way to becoming a
dentist will be based on some aspects like the subject of your specialization. Other factors that
affect your duration, of course, are the type of the program, application results, undergraduate
major, etc.